Cannabis Designs Combine to Create a New and Exclusive Silver Round
When we showed our new copper cannabis round designs to the Facebook world, the conversations and comments were about how beautiful the whole collection was, but two designs stood out to our followers - Big Leaf and Hidden Leaf. These designs got extra attention from our fans and we had comments like, "this would be AMAZING in silver" and "please, please, make a silver version". Let it never be said we didn't listen to our followers!
Based on their feedback, we took the two most popular cannabis designs and minted them as one solid silver round.
Big Leaf: In the design of the first marijuana leaf coin our designers and engravers took some liberties with the art. The final art delivers an abstract impression of the marijuana leaf embedded in a host of various shapes and textures. The reflective center of each fan of the leaf engages one to stare not at the coin, but into the coin. Dude! That's deep!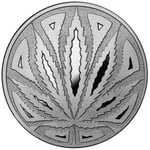 Hidden Leaf: The question posed with this coin is "Can you see my stash?" You have to look close at this coin to find the hidden cannabis leaf in the background and covered by a bunch of smaller leaves. Give this coin a run over the top with your fingers and feel how unique to the touch this one is.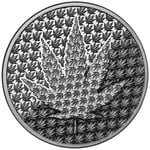 The final product is a 1 ounce solid round, edge engraved with .999 FS (.999 fine silver) and packed in a protective capsule. Silver tarnishes when it comes in contact with skin oils, so the capsule protects the finish, keeping it as pristine as the day it was minted. If you can't resist and MUST touch it, please handle the round by its edges or wear gloves.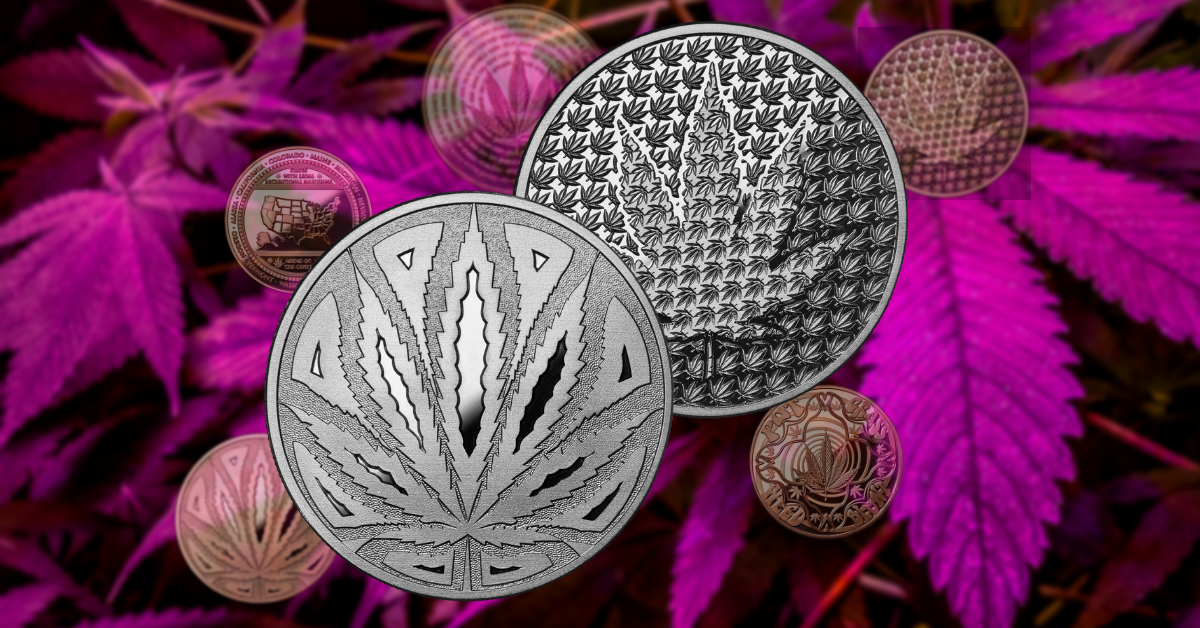 About Osborne Mint: www.OsborneMint.com / #OsborneMint
Established in 1835, Osborne Mint is America's oldest continuously operating private mint. Osborne Mint is part of the Osborne Coinage family, which includes Osborne Coin, TokensDirect and Van Brook of Lexington. The mint, a 60,000 square foot facility in Cincinnati, Ohio, houses development, engraving and manufacturing of numismatic quality collectible rounds and coins. Products made by Osborne are manufactured to strict standards for metal purity, weight and dimensions. Osborne Mint strikes thousands of collectible rounds annually and circulates them to the public through certified distributors. Now one can purchase collectibles direct from Osborne Mint through their brand-new e-commerce portal. Featured collections include designs by Lisa Parker, Anne Stokes' Dragons, The Galaxies and Nebulae and The American Legacy Collection. Gold plate, fine silver and copper collections from Osborne Mint are truly pieces of art and are 100% "Made in America."
Stay in the know, follow our hashtag: #OsborneMint